Do you ever struggle to stay on top of the comments and messages you receive? Ever wish you could create a to-do list of needed responses, and even assign outreach to other members of your team? This is exactly what the Social Inbox has been built to do!
The Social Inbox serves as a one-stop-shop for the Monitor section. Here we will combine your messages and comments into one place. Uses of the platform can use this space to respond, assign them to other users, comment internally, and achieve them away once complete. Think of this as a virtual task list for replaying to your social community!
How do I navigate to my Social Inbox?
In the left-hand menu of the platform, in the Monitor section, click on Social Inbox.
In the Social Inbox you are able to filter for which social account you would like to view, type of engagement and time of engagement.
You can also view the comments/direct messages by clicking the three options under the filters by All Messages, Assigned to Me and Unassigned:

When viewing a comment on a post, you are able to delete a comment by clicking the trash icon, you can hide a comment on the post by clicking the eye icon, reply to the comment by clicking the arrow icon, assign a comment to another user by clicking the pin icon, make an internal comment by clicking the conversation bubble icon or mark the comment as complete by clicking the check icon:

You can assign the comment to any user in the workspace by clicking the check mark next to their name, this means the User is responsible for replying to the comment or direct message: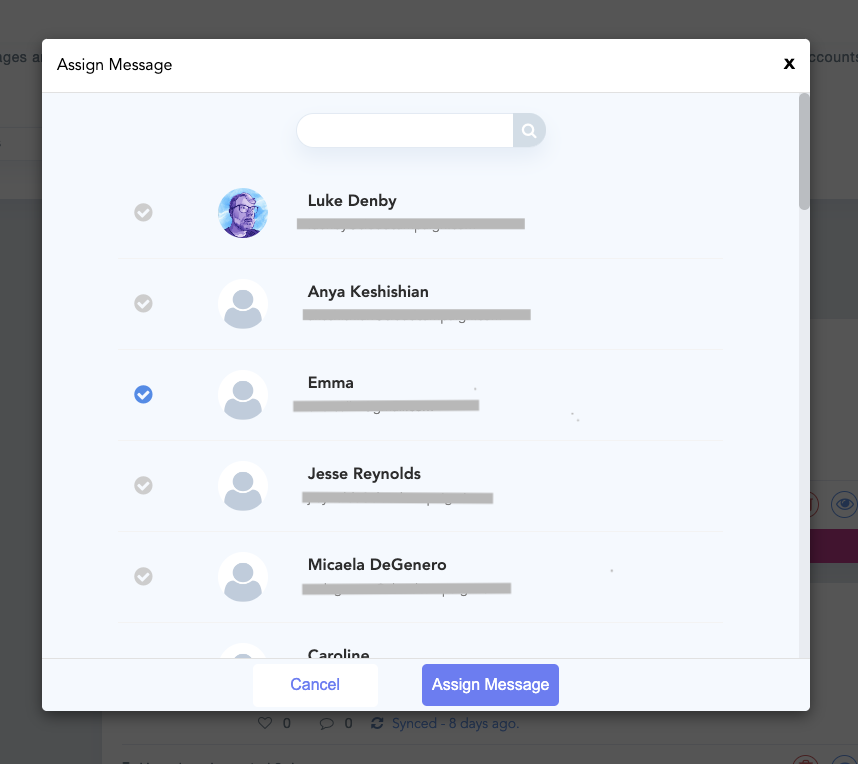 When leaving an internal comment, all users are able to collaborate/comment: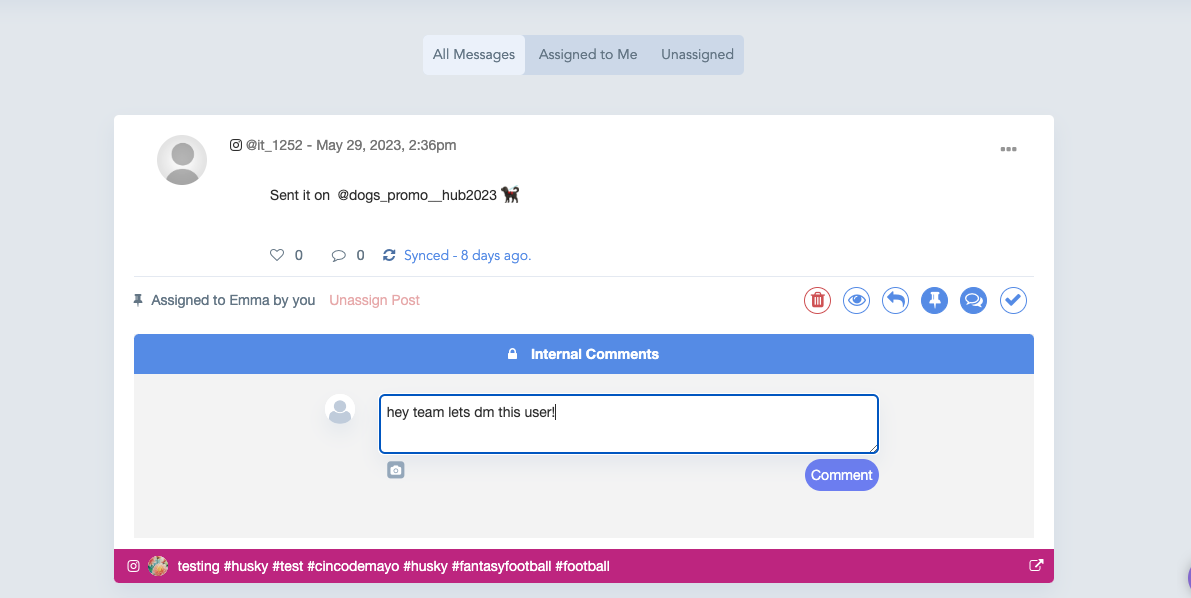 When replying to a comment, click the paper airplane button when you are ready to publish the comment and the comment will appear under the original comment: