This article will walk through the usefulness and set up of Cloud Connect
Cloud Connect is a tool that lets your clients link their accounts, so you no longer have to retrieve passwords and login information from clients!

To start, log in to the client's brand workspace, then click on the Brand Settings icon in the top left of your account.


This will open up the first tab titled "Linked Accounts". Select "Cloud Connect", then click "+ New Cloud Connect Link"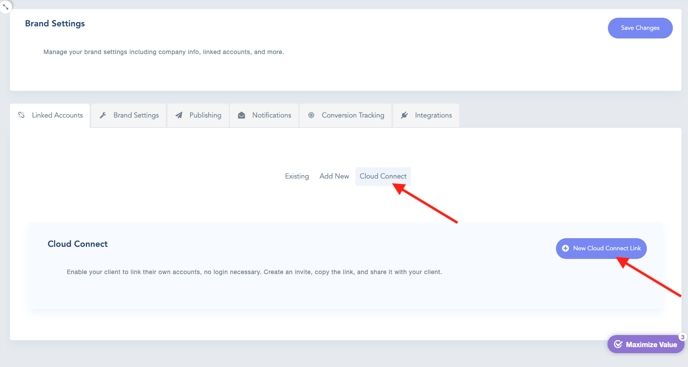 Enter a title, then click "Create Invite". After the Cloud Connect invite is created, you can scroll down and click on the gear icon under Controls. This will allow you to "Copy URL" and send your client the link via e-mail, slack, text - whichever method works best!


Once your client clicks on the link, they will be able to click "Add Account" and connect their social media accounts.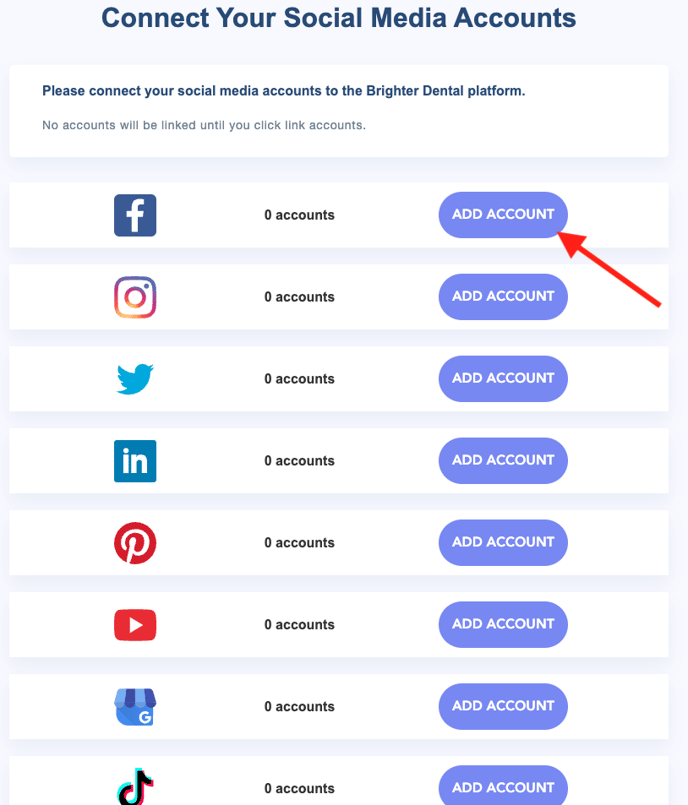 After they've done this, click Link "x" Accounts at the bottom of the page and you're done!